Looking to buy a beaded creation?
There are some very creative people out there! Are you looking for something different to buy? Are you maybe bold enough to wear a beaded creation?
While looking around online we came across KandiToyBox Clothing and Accessories. Browsing through her Etsy shop we also realized she has items featured on one of our boards on Pinterest too! Toybox makes and sells a wide range of pony bead items. Her items range from basic items like earrings and kandi bracelets to entire outfits. Beaded skirts,  harnesses and cute little beaded bows are also for sale on her site.
Toybox's creativity simply blows us away! She creates items we have not seen anywhere else. Based on her reviews it sounds like she is pleasant to work with when it comes to custom orders. Oh yeah, you read that right. Toybox even does custom orders!
So take a look around her shop, there is bound to be something you like.
https://www.etsy.com/shop/Kanditoybox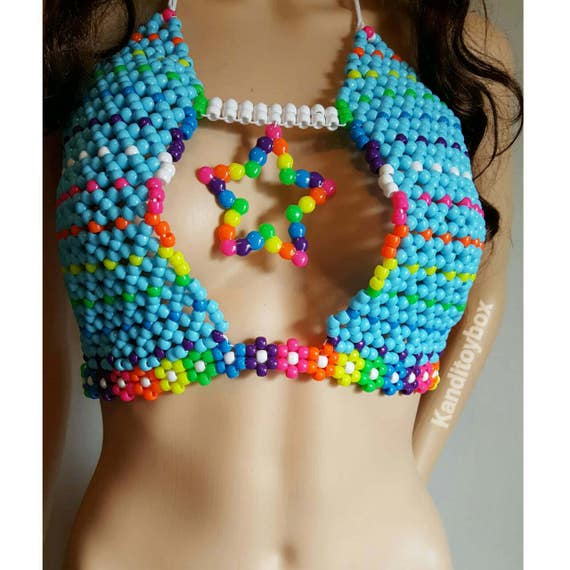 ---